Here's the PC configuration of the month for home/office use by Pathik. For gaming you may add a graphics card as per your budget.
Processor:
I've chosen Intel Core 2 Duo processor as it gives the best value for money & is excellent in performance too.

Specifications Overview:
Socket- LGA775
Frequency- 2.53 GHz
FSB- 1066 MHz
L2 Cache- 3 MB
Architecture-45 nm SOI
Power Consumption- 65 Watts
Motherboard:
I've selected MSI motherboard.
Features Overview:
Socket Support- LGA775. Supports Intel C2D, Q2D & C2E.
RAM-Supports DDR2 667/800/1066 MHz. Upto 4 slots & 16 GB.
Chipsets-Intel P45
FSB- Supports FSB 1600* (OC)/1333/1066/800 MHz.
Audio- Supports Realtek ALC888 HD 8 channel Audio & Jack sensing, Vista Premium compatible.
LAN- Realtek 8111C Gigabit(1 Gbps).
Ports- Up to 10 USB ports, 6 SATA  ports, 1 IDE port, Front panel audio, 1 PCI-e x16, 2 PCI-e x1, IEEE1394 / FireWire.
RAM:
I prefer DDR2 800 MHz as there is not much price & speed difference between 667 MHz & 800 MHz in Value RAM category. You can buy Kingston or Transcend whichever is available with the dealer. Buy 2 modules of 1 GB RAM.
2 X 1 GB DDR2 800 MHz-
Kingston Value RAM- Price Rs. 2350.
Transcend- Price Rs. 2300.
Hard Disk Drive:
I've chosen the capacity of 640 GB capacity for the HDD. It is enough for normal use.
Western Digital- 640 GB- Price Rs. 3950
Specifications Overview:
Capacity- 640 GB
Interface- SATA II
Spindle Speed- 7200 RPM
Buffer- 16 MB
Optical Drive:
I am going to select a DVD Writer.
Samsung SH S203
SATA 20X– Price Rs. 1700 1200

Monitor:
Dell SE198WFP Widescreen 19″- Price Rs. 9700+Tax+Shipping
Screen Size-19"
Max Resolution- 1440 x 900 pixels
Contrast Ratio- 1000: 1
Brightness Ratio-300 cd/m2 (Typical)
Response Time- 5ms
Power Consumption- 32 Watts (Typical) – 75 Watts (Max). Less than 2 Watts on standby
Viewing Angle- 160° / 160° (Typical)
Connectivity- DVI-D, VGA
Stand- Tilt
Graphics Card:
I've chosen three graphics cards depending upon your budget.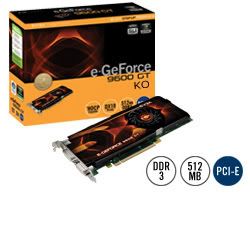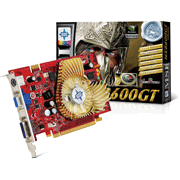 Cabinet & SMPS:
Cabinet:
Zebronics Bijli- Price Rs. 1550
(With SMPS. Buy without one.)
Specifications Overview:
Front panel ports:
USB- 2 Ports
Audio- Mic & Out
Display- LCD Display
SMPS:
Cooler Master Extreme Power 460/500/600W
(Depends upon chosen graphics card)
460 W- Price Rs. 2050
500 W- Price Rs. 2650
600 W- Price Rs. 3150
Keyboard & Mouse:
I've chosen Logitech Keyboard & Mouse as they are the best, in my opinion. Microsoft optical mouse has a problem of pointer jumping around the screen.
Logitech Multimedia Wired Keyboard- Price Rs. 550
Logitech Optical Wired Mouse- Price Rs. 400
UPS:
UPS is a must for Indian users. UPS for this configuration must be atleast 650 VA & APC is my preferred choice. You should get around 10 minutes of backup on this configuration.
APC- 650VA- Price Rs. 3300
Softwares:
You pay for the hardware & should also pay for the software you use. Please do not use pirated Operating Systems or other application softwares. In case you cannot afford the Operating System you can use a Linux distribution for free. Ubuntu is the easiest Linux distribution & is recommended for users who want to shift from Windows. However I prefer Microsoft Windows Vista. For normal usage Windows Vista Premium is suitable. Do not buy Windows Vista Home Basic as it lacks many features like Aero & it can't even play DVDs without 3rd party application.
Operating System:
Microsoft Windows Vista Home Premium (OEM)- Price Rs. 5200
OR
Linux Ubuntu- Price Rs. Free
Anti Virus:
Avira Antivir Personal Edition- Price Rs. Free