Opera Software has released the major update of it's internet browser for Windows. The new Opera 9.5 browser has been given a cool new look. The new browser boasts of some interesting new features as well.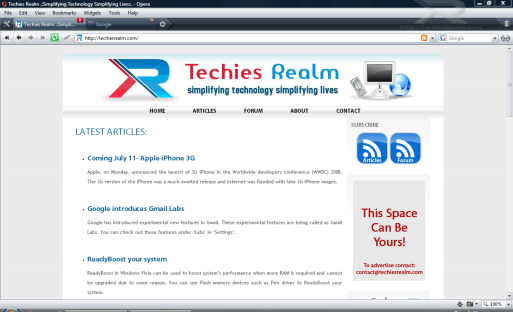 Some of the interesting new features in Opera 9.5:
New Engine- Opera 9.5 is now even faster! It launches quickly & loads the websites faster. It processes HTML & JavaScript 2X faster and has better support for web standards.
Quick Find- Opera 9.5 remembers the websites you have visited as well as their contents!
Opera Link- It syncs your bookmarks & Speed Dial websites between your computers & mobile phones. You can browse your favourite websites from anywhere and there is no need to memorize the website addresses. 
Secure- This version boasts of new fraud protection which warns you of fraudulent websites based on information from PhishTank & Haute Secure. In addition, Opera 9.5 also supports Extended Validation(EV) certificates.
I loved the new release & the refreshing new look. The better support for Web standards is certainly a good news for the web developers!
Download:
You can download Opera free of cost from Opera's website.