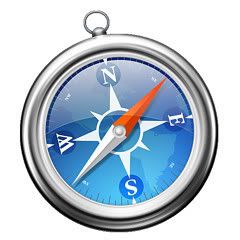 Apple Inc. has issued a security update for its web browser Safari which it claims has fixed the flaw in the web browser which helped security researchers win a MacBook Air by hacking it in a contest named PWN 2 OWN in flat 2 minutes.
The exploited flaw was in the WebKit, the rendering engine of Apple Safari which makes both Mac & Windows versions of Safari vulnerable to attacks.
Safari users must install the update released by Apple Inc. to fix the security flaws which could be exploited to gain access to users' computer. The update fixes the vulnerablities in both Mac & Windows version of Safari.
Impact: Visiting a maliciously crafted website may lead to an unexpected application termination or arbitrary code execution
Description: A memory corruption issue exists in Safari's file downloading. By enticing a user to download a file with a maliciously crafted name, an attacker may cause an unexpected application termination or arbitrary code execution.

-Apple security release