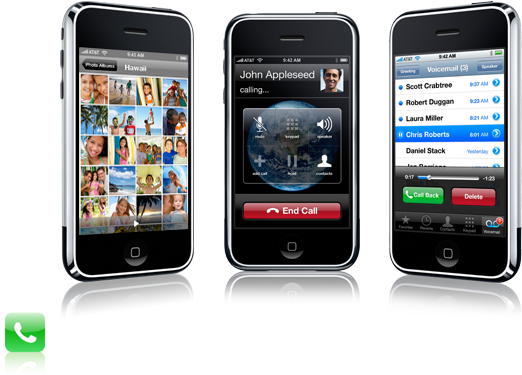 Yes! That's right. You need not buy iPhone illegaly anymore. Apple is expected to launch iPhone in September 2008 as per Business Standard report, in India. It'll be available with vodafone, one of the biggest private telecom operator in India.
The iPhone 8 G.B. & 16 G.B. version is available in Indian grey market for approximate Rs. 21000-23000 & Rs. 27000-28000 respectively. The legal one will cost you about Rs. 28000 for the 8 G.B. version & 16 G.B. version will be launched in 2009 according to Business Standard. As per the report there is a possibility of legally unlocked iPhone being made available.
  
In my opinion it's priced way too costly & people will still prefer the current 16 G.B. version or the soon to be launched iPhone 2 from the grey market.
For those of you who are dying to buy the iPhone the legal way:
Happy waiting!
The Cupertino, California-based company, according to Apple retail sources, said initially the 8 GB version of the much-hyped touchscreen device — which combines Wi-Fi capabilities with a powerful email client, TV feeds, online music store and map-based location guide — will be launched at a price ranging between Rs 27,200 and Rs 28,000.

-Business Standard